The other day I was working on the PowerPoints for one of my books, the quality tools chapter, and some of the examples were compilations of data gathered by hotels, about the quality of their facilities, and which areas got the most complaints and were most important to the customers. And all of a sudden, I had a little survey constructed in Word, with the amenities at a motel and Dean's comments on them.
At which point,
cunien
popped into my IM and got a bunch of nonsense dumped into her window with very little explanation. But, being the braintwin that she is, she didn't need an explanation,
she just knew
. Thus was born the Winchester Paper Trail.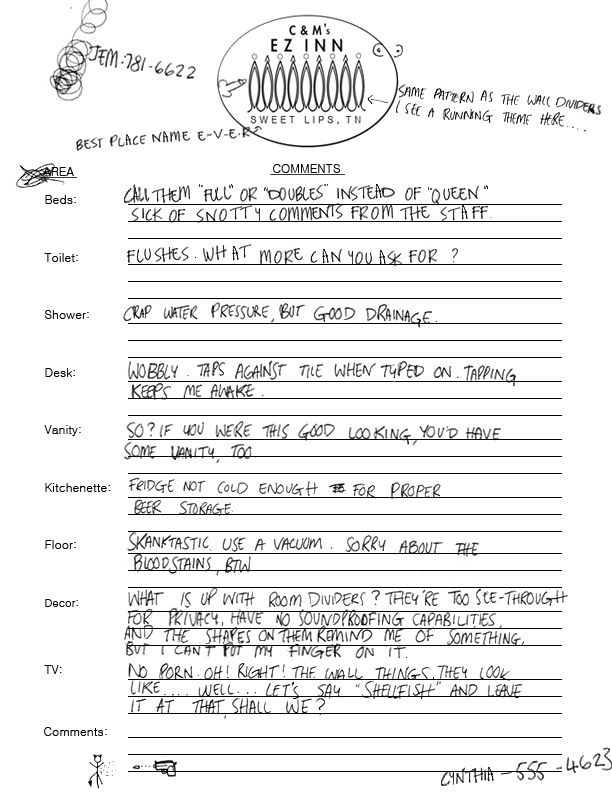 Originally posted chez
cunien
, 11/15/2006. And for the explanation of the decor comment and the general... femaleness of the motel's logo,
see my 'review' of "The Usual Suspects.
Again, I say, with braintwin powers like this,
cunien
and I could--dare I say it?--rule the world! (The world in our own little brains, that is.)
Current Mood:

content
Current Music: sleeping in -- the postal service