So it's the esteemed sir Sir Dean of Winchester's birthday! Hooray!
We sure know what
we'd
give Dean as a present - but how about Sam? Well! Click on the cut and ponder no further!

This was all my idea, MINE! No: as with all the Paper Trails so far, it's very much the strange and beautiful lovechild of mine and
hiyacynth
. And I loves it. BrainTwin powers, activate!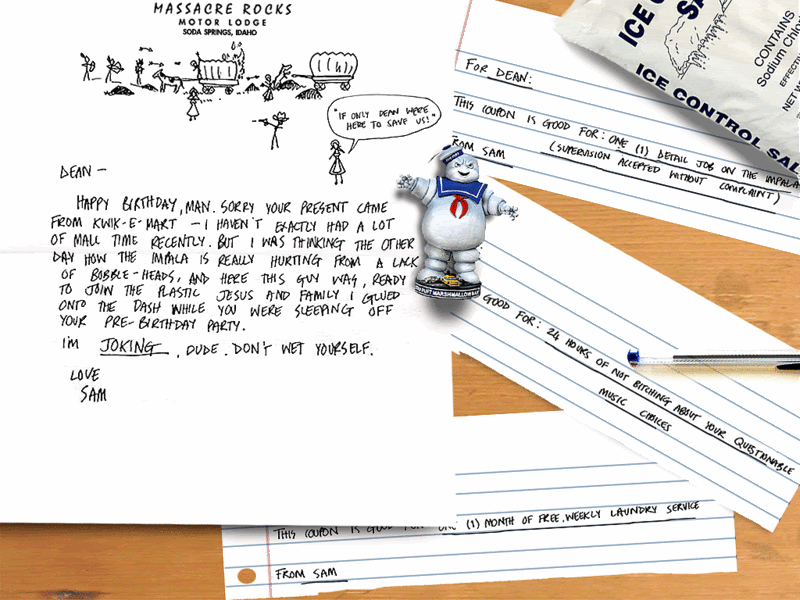 x.
Current Mood:

bouncy