Today marks the birth of our favorite supernatural freak of a little brother, Sam Winchester! Huzzah!
We, like Dean, are bordering-on late (but totally not!), but we click our tongues at those who would doubt our (or Dean's) dedication to our Sammy. We TOTALLY didn't forget!
Here's a peek under the wrapping paper... Click the cut below the preview to see the whole deal.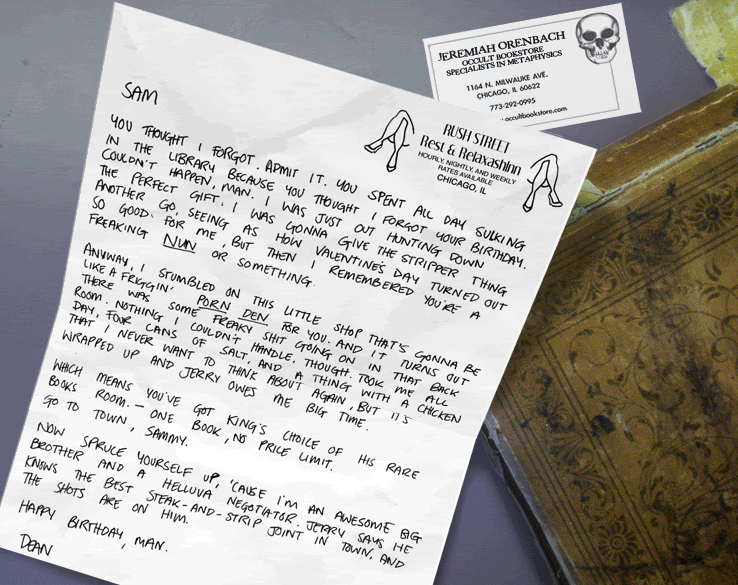 As is the way of the Winchester Paper Trail, words by
hiyacynth
, and art by
cunien
. Gigantor-sized hugs and thanks to my darling
cunien
for pulling this one out in the middle of the craziest three weeks of her life. You're the best, sweetcheeks!
Current Mood:

happy birthdayish
Current Music: Morning Has Broken -- Cat Stevens